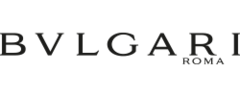 The company was founded in 1884 by the Greek Sotirios Voulgaris in Rome. The name Bulgari is based on the change of the Greek Voulgaris. Outstanding quality forms the basis for the culture of Bulgari. Bulgari creations are valued by customers around the world for their bold, sophisticated and distinctive style, combining quality and innovative design with timeless elegance.

Collection
Octo follows Bvlgari's Italian genius and breaks with conventions: she joins the octagon, which measures time with geometric perfection. The unmistakable Octo watch epitomizes the Bvlgari man like no other: his strong personality, his penchant for architectural beauty.
Go to collection
Be it realistic or geometrically abstract - the Serpenti watch manages to bring together Bvlgari's iconic trademark: the love of color, the interplay of materials, innovative craftsmanship and the ultimate in comfort.
Go to collection