WELCOME TO ZEGG WATCHES & JEWELERY IN SAMNAUN / ZEGG & CERLATI ISCHGL
OFFICIAL Rolex Retailer
ZEGG Watches & Jewelery is proud to be part of the worldwide network of official Rolex retailers with the authorization to sell and maintain Rolex watches. With great competence, technical expertise and special equipment, we guarantee the authenticity and exact function of every single detail of your Rolex. Take a look at the Rolex collection at the bottom of this page or contact us to make an appointment with our specialized staff to help you make a choice that will last a lifetime.
---
EXPERIENCE A ROLEX
ROLEX WATCHES
Rolex watches are made from the finest materials and with the utmost attention to detail. Rolex designs, develops and manufactures each component to meet the highest standards.
WATCHMAKING. THE ROLEX QUINTESSENCE
A pioneer in the development of the wristwatch, Rolex develops and manufactures all the essential components of its wristwatches themselves - from the casting of gold alloys to the manufacture, machining, assembly and finishing of all components of the movement, case, dial and strap.
Rolex has many important innovations in watchmaking. Since the company was founded, Rolex has filed more than 400 patents. Worn by the know-how and dedication of more than 6,000 employees, Rolex wristwatches are manufactured at four locations in Switzerland that produce the most modern watchmaking equipment.
Experience a Rolex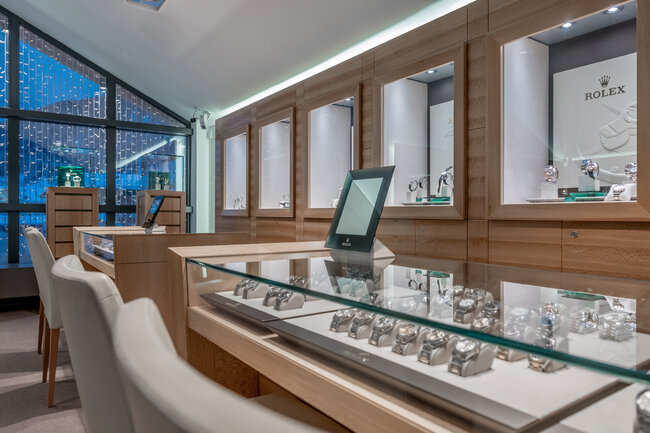 The team of ZEGG Watches & Jewelery is looking forward to your visit. We help you select the one that suits you from the wide range of Rolex models. Our shop in Samnaun is a recognized official Rolex point of sale, and we only sell Rolex watches whose authenticity is guaranteed.
CONTACT US