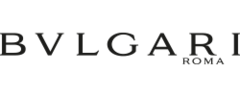 The company was founded in 1884 by the Greek Sotirios Voulgaris in Rome. The name Bulgari is based on the change of the Greek Voulgaris. Outstanding quality forms the basis for the culture of Bulgari. Bulgari creations are valued by customers around the world for their bold, sophisticated and distinctive style, combining quality and innovative design with timeless elegance.

Collection
Freed from the codes, B.zero1 reinvents the rules of jewelry design. Like its greatest source of inspiration, the breathtaking Colosseum of Rome, this unconventional jewelery defies conventions and shatters the traditions of Italian innovation.
Go to collection
From the Roman roots of the brand to the elegant fusion of culture and modernity. The characteristic BVLGARI BVLGARI logo is inspired by the lettering on antique coins. BVLGARI BVLGARI jewelry collection sparkles in many facets and embodies the boldness of Italian design.
Go to collection
Discover our reduced individual pieces of Bvlgari at unbeatable prices.
Go to collection