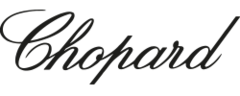 In Sonvilier, a village in the Swiss Jura, Louis-Ulysse Chopard founded a watch manufactory in 1860, specializing in high-precision pocket watches and chronometers. Thanks to their precision and reliability, the watches of Louis-Ulysse Chopard soon enjoyed a high reputation among watch enthusiasts and also in the distance, for example in Eastern Europe, the Baltic, Russia and Scandinavia, there were buyers. At the end of the 19th and beginning of the 20th century, Chopard became the supplier of the Tsar's court of Nicholas II.
Collection
1993 - Introduction of the Happy Sport collection. The Happy Sport collection combines originality stainless steel and diamonds, which find each other in bold and unconventional form. Since 1993, it has been one of the most successful series in the watch industry.
Go to collection
Chopard launched the Old Collection IMPERIALE, which is inspired by the golden age of great empires.
Go to collection
Discover our collections, which are characterized by a passion for the automotive world - the personal weakness of co-president Karl-Friedrich Scheufele. Every single detail of our racing watches pays homage to the legendary sports cars. Take a look at our racing watches or embark on the world of classic racing collections.
Go to collection